When:
September 16, 2020 @ 8:00 am – 10:00 am
2020-09-16T08:00:00-04:00
2020-09-16T10:00:00-04:00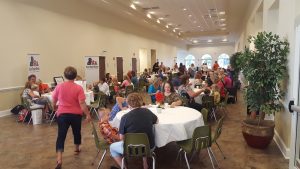 Today we are having breakfast and a chapel service in honor of our grandparents! Chapel begins at 9:00. Because of social distancing, we are scheduling separate breakfast times.
Ms. Michelle and Ms. Ann's classes will have breakfast BEFORE chapel, so come anytime after 8:00 to eat breakfast with your grandchild.
Ms. Karen and Ms. Melissa/Patti's classes will have breakfast AFTER chapel.
If your child is not signed up for preschool on Wednesdays but you want them to participate, you may bring them. You will just need to stay and supervise them as they won't be able to be counted in our class ratios, per child care licensing guidelines.
.