Our history, vision & mission
Sharing the love of Jesus
God's Garden Preschool, is a Ministry of First Baptist Church Dover. We offer full and part-time care for children 6 weeks through 5 years old, with VPK being offered for 4-year-olds. Full-time care is from 7:00 AM to 5:30 PM. Our morning preschool program for 2, 3 and 4-year-old children runs from 8:30-11:30 AM with options to extend the day before and/or after this time.
We are a faith-based program devoted to sharing the love of Jesus with the children and families we serve. We strive to provide a solid foundation built on biblical principles because we know that if we "train up a child in the way he should go, when he is old, he will not depart from it." (Proverbs 22:6) 
"But the fruit of the Spirit is love, joy, peace, patience, kindness, goodness, faithfulness, gentleness, self-control; against such things there is no law."
Our theme for the preschool is based on the fruit of the Spirit as described in Galatians 5:22-23 and is embedded throughout our curriculum. We want to plant the seeds of love, joy, peace, patience, kindness, goodness, faithfulness, gentleness, and self-control in all of the children we teach. Imagine a community or world full of young people and adults who exude these qualities! 
That is our vision at God's Garden Preschool – to help our children blossom into adults who love Jesus and love people.
We had a vision in 2013 to start a preschool and share God's love to the children and families in our community. God's Garden's Director Christy Carbaugh – worked alongside church members and pastors to bring God's Garden from vision to reality. God's Garden Preschool opened its doors in August 2014 to 54 children ranging from 6 weeks old to 5 years old with 9 staff members. and is still the Director, now with 120 children and 22 staff members.

through God's Garden Preschool where we help children develop and learn their academics with developmentally age appropriate activities, social and communication skills through play-based learning.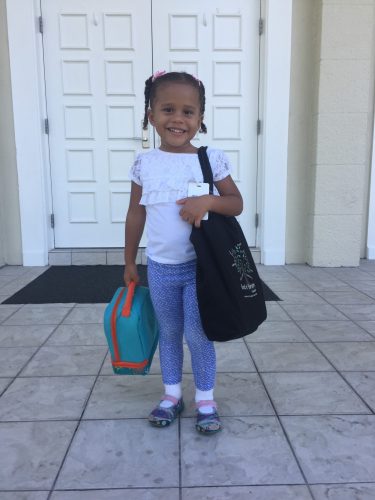 Our History of Commitment to Young Students
2014
God's Garden Preschool opens under the directorship of Christy Carbaugh with 54 children and 9 staff members
2019
God's Garden adds two additional classes to handle the VPK enrollment bringing the total number of classes to 10
2023
Tyndall Christian Academy opens to continue the education of students as the next vision of First Baptist Dover
Children's individual differences and learning styles are considered as they learn through play and interactions with supportive teachers to maximize each child's learning potential.