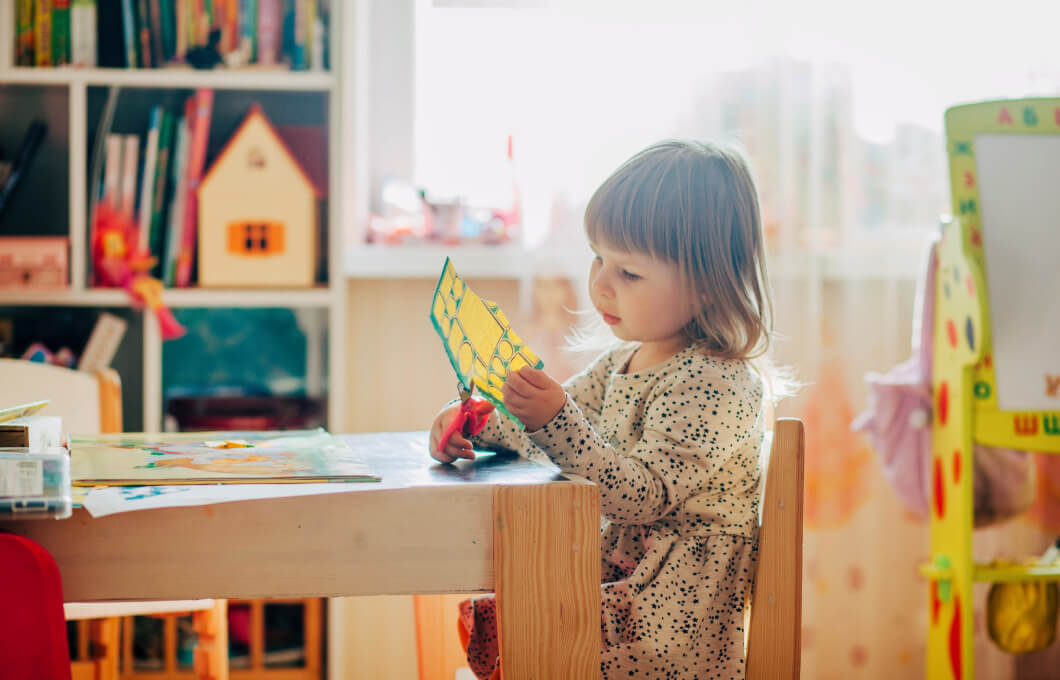 We follow the state of Florida guidelines for preschoolers, so the age your child is on September 1, determines the class they will be enrolled in for the entire school year. We move our classes up each August. Exceptions, if needed, are made by the Director based on observations.
Our 2A and 2B classes are made up of inquisitive, lively and determined two and three year olds!
We believe that children learn best through play and as a result, we embed extended blocks of time throughout our schedule for children to engage in meaningful play experiences.
Sharing the love of Jesus with your child
We are a faith-based program devoted to sharing the love of Jesus with the children and families we serve. We strive to provide a solid foundation built on biblical principles because we know that if we "train up a child in the way he should go, when he is old, he will not depart from it." (Proverbs 22:6) 
"I absolutely love teaching… it is 100% my passion."
"I aim to be a positive light in all of my kids lives even if they only see me a few hours out of the day. I have the best job in the world and wouldn't trade it for a single thing!"
Clean Up & Potty Training
Children's individual differences and learning styles are considered as they learn through play and interactions with supportive teachers to maximize each child's learning potential.